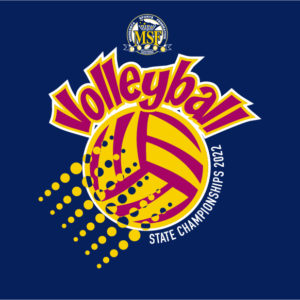 2022 HUTCHINSON WOMEN'S STATE TOURNAMENT
March 19
**ALL SCHEDULES & BRACKETS CAN NOW BE FOUND IN THE MSF LIVE TOURNAMENT PAGE**
With constant changes and updates to schedules and brackets, these links have been disabled and we ask you to visit the MSF LIVE tournament page for all your Schedules & Brackets. The LIVE page is continually updated with current information and up-to-date times, courts and standings. Thank you!
CLICK HERE to view LIVE tournament results for the 2022 Hutchinson Volleyball Tournament!
CLICK ON LINKS TO VIEW OR DOWNLOAD
Women's Volleyball Advance Packet