Class A/B Men's Winter Classic Schedule will be here
Class C Men's Winter Classic Schedule will be here
Class D Men's Winter Classic Schedule will be here
Class A/B Co-Rec Winter Classic Schedule will be here
Class C Co-Rec Winter Classic Schedule will be here
Class D Co-Rec Winter Classic Schedule will be here

The 40th Annual Outdoor Broomball Winter Classic will take place at McMurray Ice Rinks in St. Paul on January 21-22. To enter, register using PayPal below or print registration form and send in via email, mail or fax.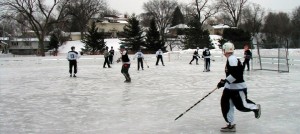 Tournaments will be conducted in a round robin/championship bracket format guaranteeing teams plenty of playing time.
A reminder that the tournament entry deadline is 5:00pm Friday, January 13, 2017. We look forward to hosting your team in the 40th Annual MSF Outdoor Broomball Winter Classic.