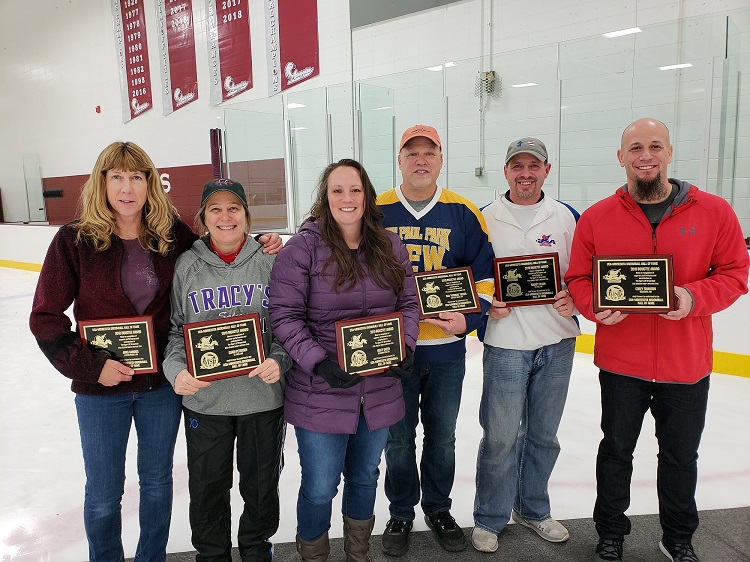 Six Broomball standouts were added to the USA/Minnesota Broomball Hall of Fame in the 11th Induction Ceremonies at Augsburg Ice Arena in Minneapolis, MN on Saturday, December 15th. The current list of Hall of Fame members is 56 out of thousands of current and past participants/contributors to the sport. See https://msf1.org/wp-content/uploads/2018/12/Broomball-Hall-of-Fame-Inductees-List.pdf for a complete list of inductees, year inducted and hometowns.
The 2019 Inductees (L-R) are:
Anna Gombos (Lester Prairie, MN), Sandi Petersen (St. Paul, MN), Nicky Sneen (Bloomington, MN), Dan "Howard" Geiser (Cottage Grove, MN), Rodney Olson (St. Paul, MN), Corey Swanson (Woodbury, MN).
Congratulations Inductees!!