The Saloon wins ASA D Northern Nationals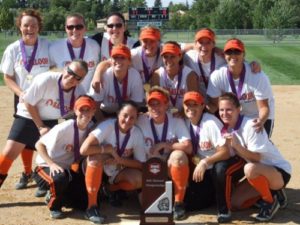 MINOT, ND – The Saloon, out the Mound-Westonka Women's Slowpitch League, went to Minot, ND over Labor Day Weekend and came home with the national championship. The Saloon escaped a couple of closely contested games in the early rounds. They defeated MLC/Auto Workers (Rapid Sity, SD) 11-8 in their opening game and edged hometown team Square One Construction 12-11 in their second game. A 19-10 victory on Saturday night over Great Plains IGA (Bismarck, ND) sent them into the championship against Great Western Bank of Watertown, SD. The Saloon was pushed to the "if" championship game on Sunday, where they defeated Great Western Bank 11-8 to win it all. Five players from The Saloon were named to the First Team All-Tournament Team including infielders Devin Bloudek, Tonia Aslakson, Kristina Stofferahn; outfielder Christine Zebell; and utility player Haley Loesch.
Minnesota Merchants go two for two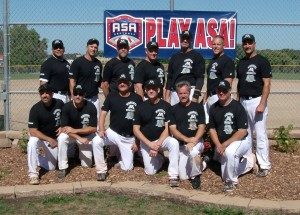 The Minnesota Merchants attended two ASA National Tournaments and came out on top at both events. They attended the 50-over Men's Slowpitch Nationals in Topeka, KS over Labor Day Weekend. After coming the winner's bracket, the Merchants were beat by the Des Moines Legends 18-15, but was able to secure the title with their strong offensive attack winning 22-2 in the championship game.
The Merchants found themselves in a similar situation the next weekend at the 45-over Nationals in Tupelo, MS. A 25-15 loss to Kent's Players (MS) forced the "if" game. The Merchants pulled off a thrilling 21-20 victory to cap off their season.