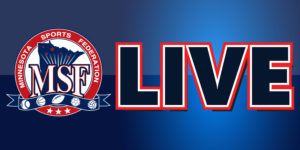 View LIVE tournament results and cheer on your team!
MSF is proud to announce the launch of our new LIVE tournament results platform! With COVID still a concern for our players, coaches, and fans, MSF saw a need for a new method of reporting results. Our solution was to create an online portal that allows you to follow along whether you are at the event or cheering from home. The solution also allows our Tournament Directors to stay safe while reporting updates as they come in. We are quite proud of our team and their dedication to helping make your event safe as well as fun. Thank you for your continued support and good luck to all teams!
How does it work?
All divisions are listed below, and you can view the corresponding information by clicking on those links. This information includes current times, court/field assignments, scores, and standings. The information is updated at the event by the Tournament Directors and will automatically refresh. You may want to refresh your page to ensure you are current if you have left the window open for a period of time.
Schedule & Brackets
Each division has a link for a schedule/bracket for the event. Scores and standings will be updated as results come in and the new information will appear when the link is clicked. Please be aware that some division schedules/brackets have tabs (located at the bottom of the page) for each group. You can click on the tab to move through the schedule/bracket.
LIVE TOURNAMENT RESULTS
**Links will be updated LIVE when gameplay begins**
Click on the links below to view the current post
Women's Slowpitch
CLICK HERE for Tier 1 & Tier 2
CLICK HERE for Tier 2
Men's Slowpitch
CLICK HERE for Tier 1 & Tier 2
CLICK HERE for Tier 2