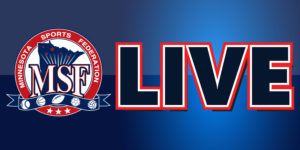 View LIVE tournament results and cheer on your team!
Experience up-to-date tournament information using our LIVE tournament results platform! MSF LIVE allows you to follow along whether you are at the event or cheering from home. Players, coaches, and fans are able to track results in real-time and it eliminates the need for congregating and squinting to read results posted on a wall. We are quite proud of our team and their dedication to help make your event safe as well as fun. Thank you for your continued support and good luck to all teams!
How does it work?
All divisions are listed below, and you can view the corresponding information by clicking on those links. This information includes current times, field assignments, scores, and standings. The information is updated at the event by the Tournament Site Managers and will automatically refresh. You may want to refresh your page to ensure you are current if you have left the window open for a period of time.
Schedule & Brackets
Each division has a Pool Play schedule, as well as brackets for that division. The document will be a two, three or four-page document that you can scroll down to view all information. Scores for Pool Play can be found in the corresponding Pool Play link. Scores and positions for Bracket Play will be found in the Bracket sections for each division.
Pool Play
The Pool Play link will contain the scores for each team in the division, during Pool Play. Once Pool Play has been completed, please use the Schedule & Bracket link (and view the bracket pages) to resume current standings, times, field assignments and scores.
LIVE TOURNAMENT RESULTS
**Links will be updated LIVE when gameplay begins**
Click on the links below to view the current post
2023 FALL State Championships
September 30-October 1 • Sauk Rapids
2023 Tier I Men's Fall SP State Tournament (Sauk Rapids)
Click HERE to view schedule & bracket
2023 Tier II Men's SP State Tournament (Sauk Rapids)
Click HERE to view schedule & bracket
2023 Tier III Men's SP State Tournament (Sauk Rapids)
Click HERE to view schedule & bracket
CLICK HERE TO GO TO THE ADULT SOFTBALL BASEBALL HOME PAGE