The Cambridge Qualifier/Ed Olivier Memorial Tournament took place in Cambridge, MN on July 7th. Four more teams qualified for the NSF North American Championships including Patrick's Piranhas (Pierz), Patrick's Woodpeckers (Pierz), Sunshine Depot (Elk River) and Mimi's (Brainerd). The NSF North American Championships will take place over Labor Day Weekend.
In the DD/D division, Pat's Piranhas ran the table, going a perfect 4-0 on the weekend. Pat's Piranhas came out swinging right away with a 16-0 victory in their tournament opener. The Piranhas impressed defensively as well. They gave up only 8 runs over 4 games. Korey Hoheisel was named Tournament MVP.
In the EE division, it was Sunshine Depot out of Elk River who came out victorious. Sunshine Depot rattled off their first three games putting them in the championship game from the winner's bracket. They faced off with Mimi's who needed two wins. Mimi's was able to force the "if" game, but Sunshine Depot came back to defeat Mimi's 8-2 to win the tournament. Russ Orrock earned Tournament MVP honors.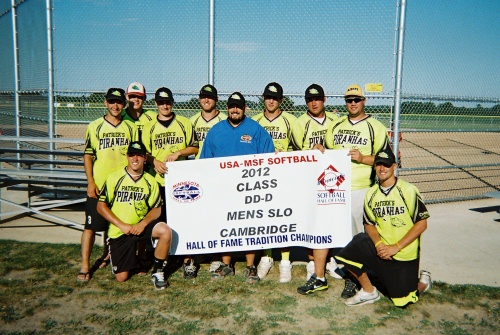 Pat's Piranhas, Pierz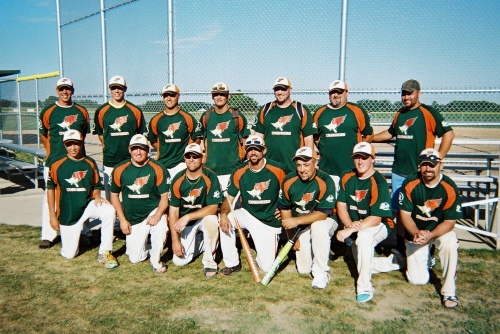 Patrick's Woodpeckers, Pierz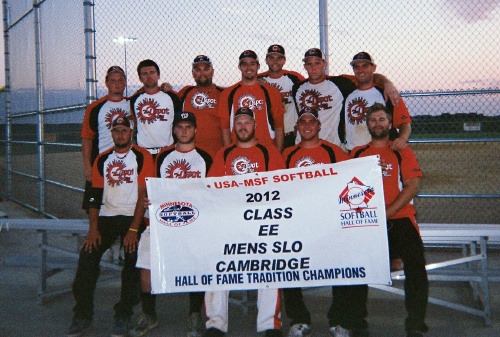 Sunshine Depot, Elk River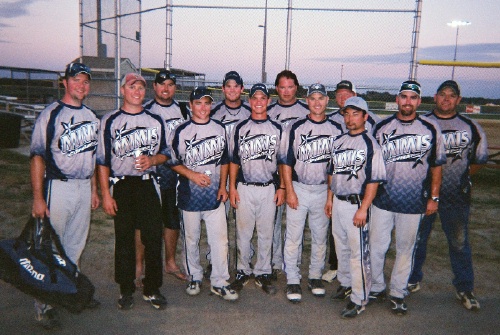 Mimi's, Brainerd